People trying to locate friends or relatives
Please feel free to respond directly to message or write to us.
If you would like to place a message here write to us.
-------------------------------------------------
From: "jayaben khoda"

Subject: memories of Jinja

Hi everyone my name is jayaben khoda I lived in jinja from 1954 to 1972. I left school in 1964 my name before I was married was jaya unlakat my parents were merchants in kamuli my father name was goldes unlakat. I am looking for memories of jinja dyring the 60's and 70's. Does anyone remember the unlakats did any elses family come from gurarat in the 1940s and settle in uganda contact jaya khoda at jayakhoda@hotmail.com
My name is Nalin Desai & currently I reside in Hillsborough, NJ, USA. I grew up in Kampala from 1947 thru 1964. Did my senior high school graduation from Kololo High School. I did stay in Toronto Canada for 15 years & had a privilege to talk to our Headmaster (when I was Kololo Student) Mr. D.J.Rawal in Toronto. I would love to hear from any of my classmates (Class of 1960-1964). Our family was in Kampala for long time. Dad's name Kikubhai Desai, was operating Desai & Co next door to Bombay Co. Uncle Dolatbhai was GM at R.O.Hamilton Co & Kampala DP councilman. Please help. Look forward to positive response

Nalin Desai. e-mail: ndesai@lg.com
Hi. My name is Indira Tandon (nee Sanghani) and I was a pupil at kololo school from 1963-68. I am trying to trace Nafisa Kassam and Almas Punja, who were pupils with me in Kololo school. We parted in 1972 and I believe that they are both in Canada. I would also like to trace Mrs Malik, Mr Thompson, Mr Anderson and Mr Barrow, who were my teachers. Please contact me at my hotmail address: indiratandon@hotmail.com. Anybody else who remembers me from that time, please get in touch with me.
Regards, Indira
Satish barot<satishbarot@hotmail.com>

Hi I came across this site while surfing the net As a ugandan asian I did all my schooling in Kampala I went to OLD Kampala Secondary school I just wondered if it would be possible to meet up with both teachers and students from the school Perhaps even form an association I would be pleased to get in touch with people who went to old kampala from 1968-1971

From: Jasaba Pharmaceutical Ltd <mailto:jasaba@spacenetuganda.com>
Subject: Looking for old friends

Hi,
My name is James Sali Babumba. I attended  H.H.The Agakhan Primary School
Masaka from 1968 to 1970. I had many friends of Asian Origin but lost
contact with them in 1972. I wish to get to know how they are and would
like to get in touch with any of them who was in HH The Agakhan Primary
School, Masaka during that period. Our Headmaster was Mr Dosani. Some of
the friends I was with were Hussein Ladha, Rashmin Savani, Bhavna Patel,
Abdul Kadar Gulamhussein,Karim Lalani, Kanwaljit Singh,Karim Hassanali.
I will be happy to hear from them
regards
James


Hi!

My name is Alka Marwaha.  I just want to let you know that my family is  
originally form Kampala, Uganda.  My grandfather was very well known in
Kampala, his name was Sardarilal Marwaha.  My dad's name is Wishwas
Krishan Marwaha (Nyalay), his two older brothers are called Balraj Krishan Marwaha
(Bhaji) and Savraj Krishan Marwaha (Saji).

I would like to get in touch with people who knew them.  We now all live
in Bonnie Scotland, in the City of Glasgow.  Hope to hear from someone soon.

Thanks

Alka Marwaha
Researcher
The Lesley Riddoch Programme
BBC Radio Scotland

e-mail: alka.marwaha@bbc.co.uk

This is a message to all the friends and class mate who have gone to

"Kololo secondary School" in Kampala,Uganda. Ontario Canada.(August 3 - 5,

2001) is proud to host the first re union of the School. We need to send

this message out to as many students and teachers who have gone to this

school. The wesite is already been created for any one who is intersted in

getting information (see below):

http://communities.msn.com/KololiansReunion2001

since it is a restricted website, you will need to apply for membership and

be accepted before you are allowed in. If you do not have one, you will

need to obtain a Passport account (its free) for logon authentication.

Please pass the message.

Ashwin Vora. Toronto. Canada

From: Dani Reiss <dalibor_27x3@yahoo.com>
To: <ug@sistema.co.uk>
Sent: Monday, January 15, 2001 5:07 PM
Subject: Malek Mitha


> Dear Dr Virmani,
> I would be very grateful if you could help me locate
> Malek Mitha, originally of Kampala.
> We were friends when she did her MA at State
> University of New York at New Paltz, 1970-72. After
> the Expulsion she settled in Bristol, where she taught
> immigrant children. She may have moved later to
> Canada; I believe her brother settled in Toronto.
> To date, my efforts to find her through the Bristol
> education department or the good offices of Gujerati
> friends from India living in London have been
> fruitless.
> With best wishes, and looking forward to hear from
> you,
> Dani Reiss
If you would like to find someone please send us your enquiry
Other Sites useful
Kololians site: Lost Friends - they also provide a facility to look for lost friends& if you are looking for someone, send them their names & it will be sent out on their newsletter: http://www.totallyafrican.com/Kololian/Forms/Kololian_CommunitySubmissionFoundFriend.htm
East Africa related family album sites
http://uk.groups.yahoo.com/group/EastAfricanAsianDiaspora/ This is the group devoted to the asians from East Africa (Uganda, Kenya, Tanzania etc) who are now spread all over the world but who want to maintain a contact with their roots
"Virmani Family in UK, USA, Uganda and world". The link below will take you to the web site: http://www.tribalpages.com/tribes/ash99
Bhegani family site www.bhegani.com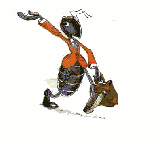 Back