Reader comments
Dear Dr. Ashraf,
With my permission please forward my comments to the UGForum web-side. I
would highly acknowledge your effort.

Thank you,

Felix.O
From: odong <mailto:odong.felix@3web.net>
To: UGforum@sistema.co.uk <mailto:UGforum@sistema.co.uk>
Sent: Tuesday, August 14, 2001 10:01 AM
Subject: Congratulation Ugandan bahindis !!
Dear my brothers and sisters Uganda,
I am a Ugandan - Acholi by origine from northern Uganda. I live in Canada
and I love to be a Ugandan, a country classified as the pearl of Africa by
the Europeans. No place on Earth is as good as our nation Uganda in term of
environmental wealth.
Despite the harsh cultural shock we are facing we should not forget about
Uganda, and the only way to consolidate our selves is by considering
ourselves as one regardless your a Muhindi, an Acholi, a Muganda, a
Munyangkole etc. I tell you my life in Canada is what I am now because of a
Ugandan Muhindi. So my advice to the Bahindis in the Diaspora is that,
together we stand and divided we fall.

Greeting to all !

Felix Odok Odong.
--
Sent: Tuesday, August 28, 2001 2:25 AM
Subject: Re; Congratulations..

To: Felix Odok Odong

Dear Felix,

It was a pleasure to read your e-mail and I very much appreciate your
comments. I like you you believe that in my heart I am Ugandan and will
always remain so. The heart does not distinguish between the colour,
religion or social status, as you eloquently pointed out in your e-
mail.

With your permission I shall put your comments on the UGforum web-site.

I also inivite you to write further comments or articles about your
life in Uganda and movement to Canada and subsequent obstacles and
challenges that you have had to overcome in your life so far.

I look forward to hearing from you again soon.

My best regards,

Dr Ashraf Virmani
Uganda Forum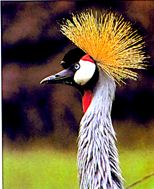 Introduction

Ugandan Asians

Uganda News

Other News and Past articles

UK Asian Music

Humour

General Interest Articles

UK Page

African-Asian Worlwide

UK Links

Books about Uganda

Links Page

Back Ug Frm Home pg

Medical and Health News

Locate friends or relatives

Newsgroups

Discussion Forum
song "Malaika" with translation:
Remember our beloved from Uganda no longer with us.
The Uganda Forum initiative of Asian African European diaspora for a better world society (BWS)